Introducing
Hey Epiphora
If you want to know about sex toys, you go see Epiphora. Her 'if ya can't beat off with 'em, snark style' is legendary. It is also extremely valuable.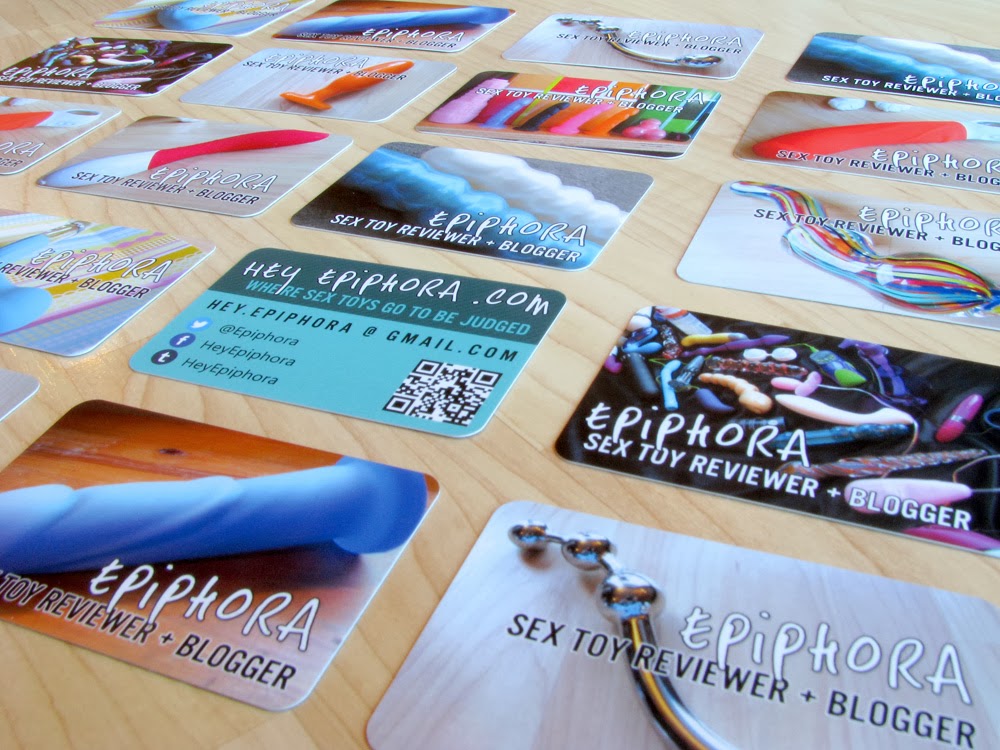 How did you get into sex blogging?
In 2007, I stumbled upon a call for reviewers on a sex toy retailer's site. I didn't have any toy expertise at all, but I was wooed by the promise of free sex toys in exchange for writing about them. I was in college and it was just a little hobby to get my mind off Chaucer.
I've been writing all my life, and I've always been very opinionated, so it made sense that I loved reviewing. But I also became obsessed with the world of sex toys. A year later, I launched my blog and quickly stocked it with snarky reviews, which became my signature. Now I've been reviewing for over six years and own over 400 toys. I'm basically drowning in them.
You were reviewing sex toys before you had had sex. Did the reviews change after that experience?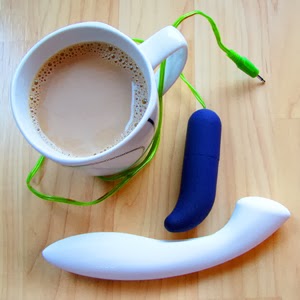 I had penetrative sex for the first time about four months after I started reviewing, so, not really. However, my reviews evolved a lot as I used insertable toys more and began to actually enjoy penetration – and that, in turn, made sex better. Finding my G-spot in particular was a complete revelation. My point of view changed from "I guess I'll review insertables just to round things out" to "give me ALL THE DILDOS."
What was the first toy you reviewed? Would you consider re-reviewing it now?
Technically, the first review I ever wrote was for the Turbo Glider – and I actually did re-review it in 2010. But the first review I published online was for a horrible California Exotic rabbit from the Sue Johanson line. I couldn't even use it properly due to my inability to fully insert it without causing myself pain. I updated my review 11 months later to confirm that even when fully inserted, the toy still sucks. I might still have it in a box somewhere, but the toy isn't even available anymore so trying it again would be more of an adventure in awkward nostalgia. And I've already gone down that road…
For those new to sex toy reviews, what key elements should they look for in reviews?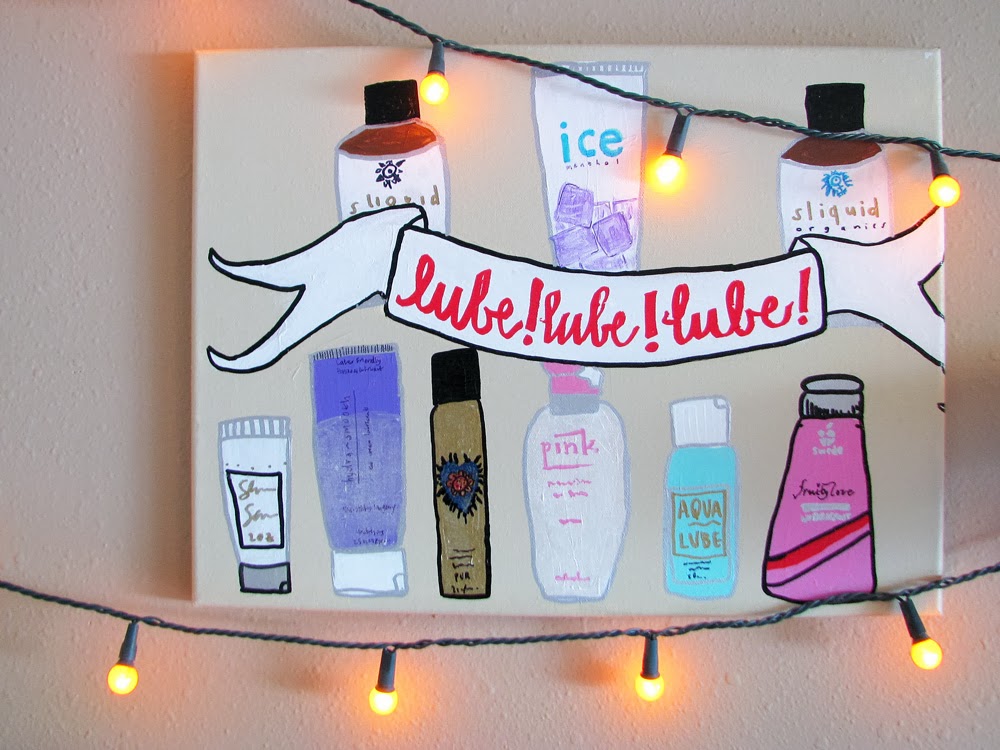 If you read a review that resonates with the way you masturbate, or your experience with sex toys, follow that reviewer. For instance, if a reviewer says, "I'm not fond of dildos and prefer to just use a vibe on my clit to get off as quickly as possible," that tells you a lot about where they're coming from. Me, I adore dildos (paired with clitoral vibes) and favor long, drawn-out masturbation sessions punctuated by orgasms.
Watch out for the phrase "could work for you." Sometimes this phrase is followed with a legit explanation, but often it's a sign of sugarcoating, of a reviewer feeling the need to make excuses for their own experience. Be sure to check out multiple reviews from the same person; if they love everything, they can't be trusted. It's also useful to investigate just how many toys the person has tried/reviewed. Newer reviewers are much more forgiving and have less of a frame of reference.
Also, Google the specific toy you're considering and read several reviews on it. The general consensus is better than one vagina's opinion.
Some of your reviews and writing are hilarious. Have you ever thought taking "the show on the road" and doing sex toy comedy?
Ha, no. I've been asked to participate in a sex storytelling show, but my life is such a jumble of weird experiences, I'm not sure I could condense all of it into an interesting story with satisfactory rising action, climax, and resolution. Also, I'm not nearly as articulate in person as I am in my writing! That's why I love writing – I can edit it.
What company is putting out the best toys these days?
That's a great question, because a lot of companies are currently either stagnant or releasing technologically-advanced yet illogical trainwrecks. Maybe my standards are too high, but no single company is really blowing my mind lately. I am excited that Tantus is branching out with their silicone paddles and harnesses; Fun Factory invented the epic pulsators; and OhMiBod's new Lovelife line, while not perfect, is a step in the right direction for less expensive rechargeable toys.
For vibrators, it would have to have a really awesome range of vibration intensities, from a soft rumble to a very powerful finish, and have controls that are easy to navigate. It would need to be body-safe, quiet, rechargeable, and marketed in a smart and non-gendered fashion. I know this sounds simple, but sadly, it's not. Finding all of these things together in one toy is near impossible.
For dildos, there is really no formula. It would just have to surprise me with how good it felt!
Have you ever considered having an entirely different blog reviewing something entirely non-sexual?
Funny you ask, because I did attempt a food/fitness blog a couple years back, after I lost 100 pounds. Aside from not wanting to be a beacon of clean eating (or regular exercise…), I realized that I have so much more passion for sex toys. And that is what makes a good, lasting blog. I never felt passionate about helping people lose weight. I may know how to do it, but I couldn't base an entire blog on it. I owe it to everyone, including myself, to put my energy into a single blog.
What can we look forward to from you in the future?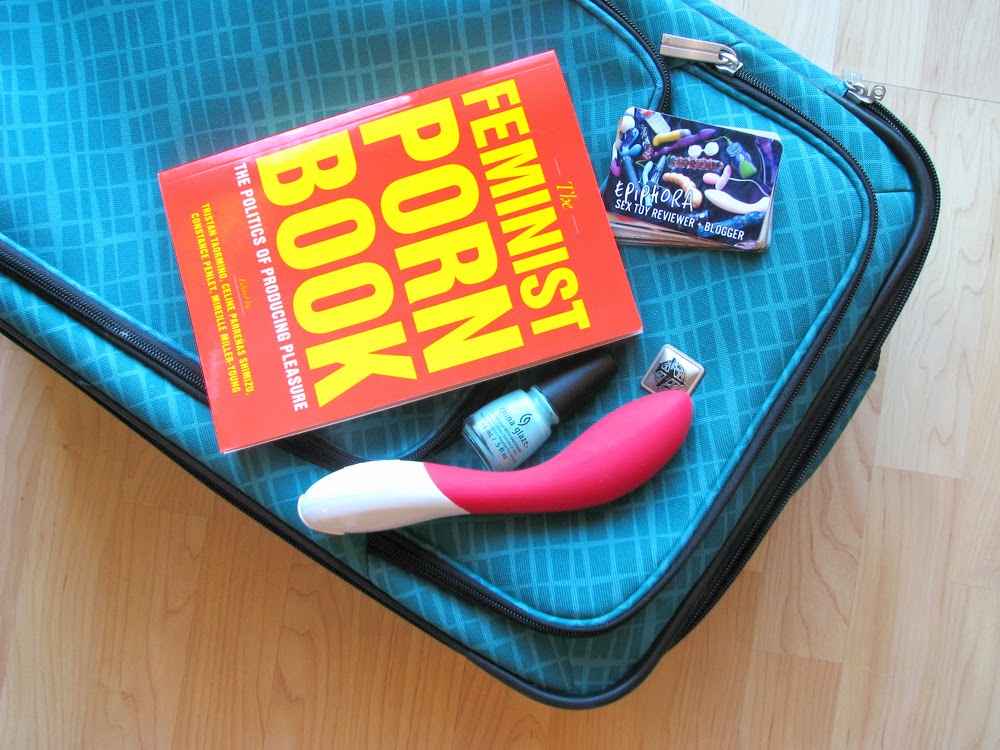 In March, I'll be speaking at CatalystCon East on a panel called "The Business of Blogging About Sex," discussing paid advertising, affiliate programs, etc. Also while I'm at Catalyst, I'm going to be interviewed in front of a live audience for Tristan Taormino's Sex Out Loud Radio. That's going to be so fucking cool.
Other than that, I have 135 drafts in WordPress. So…that's a lot of as-of-yet unpublished rants.