The Hook-up takes on a different twist today as the inimitable Cara Sutra and I feature each other in our respective sex blogger series! We both answer the same questions…check out our different perspectives!
Introducing Cara Sutra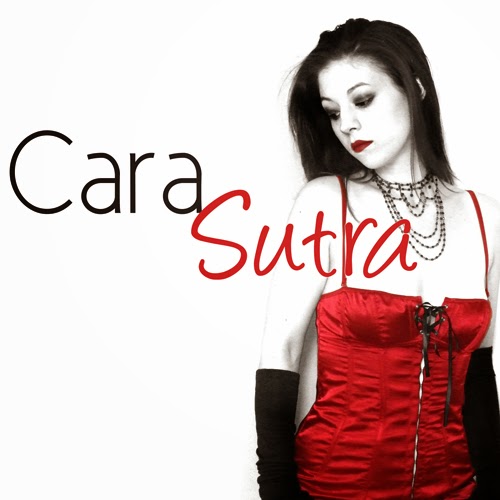 Hi there, I'm Cara and I have a sex blog. Ok, it's a little more than a sex blog; I'm not one to stick by the rules or be pigeon-holed. The closest label I can find is a 'Sexuality Magazine' as everything I write about tends to share sexuality issues at the core. Well, why not? Sexuality is intriguing and exciting. It's such a huge topic with plenty to talk about, discover and learn.
At
CaraSutra.co.uk
I write about my own sexual adventures, as well as regular sex advice articles. Being a part of the BDSM scene I also include advice and anecdotal posts about kink and fetish, mainly from a FemDom perspective for advice articles and a female submission aspect for my journal posts. I also write original erotica with both a vanilla and kinky flavour. A large part of the site and much of its roots comes from the adult product and sex toy reviews, which deliver a steady stream of curious visitors wanting to read my opinion on the latest vibrator, couples sex toy, fetish gear or other.
I am delighted to have reached a point where I am viewed somewhat as an authority in sexuality matters. I have many accolades and a few awards under my blogging belt and I've maintained close bonds with both the blogging community and adult product suppliers & stores all over the world.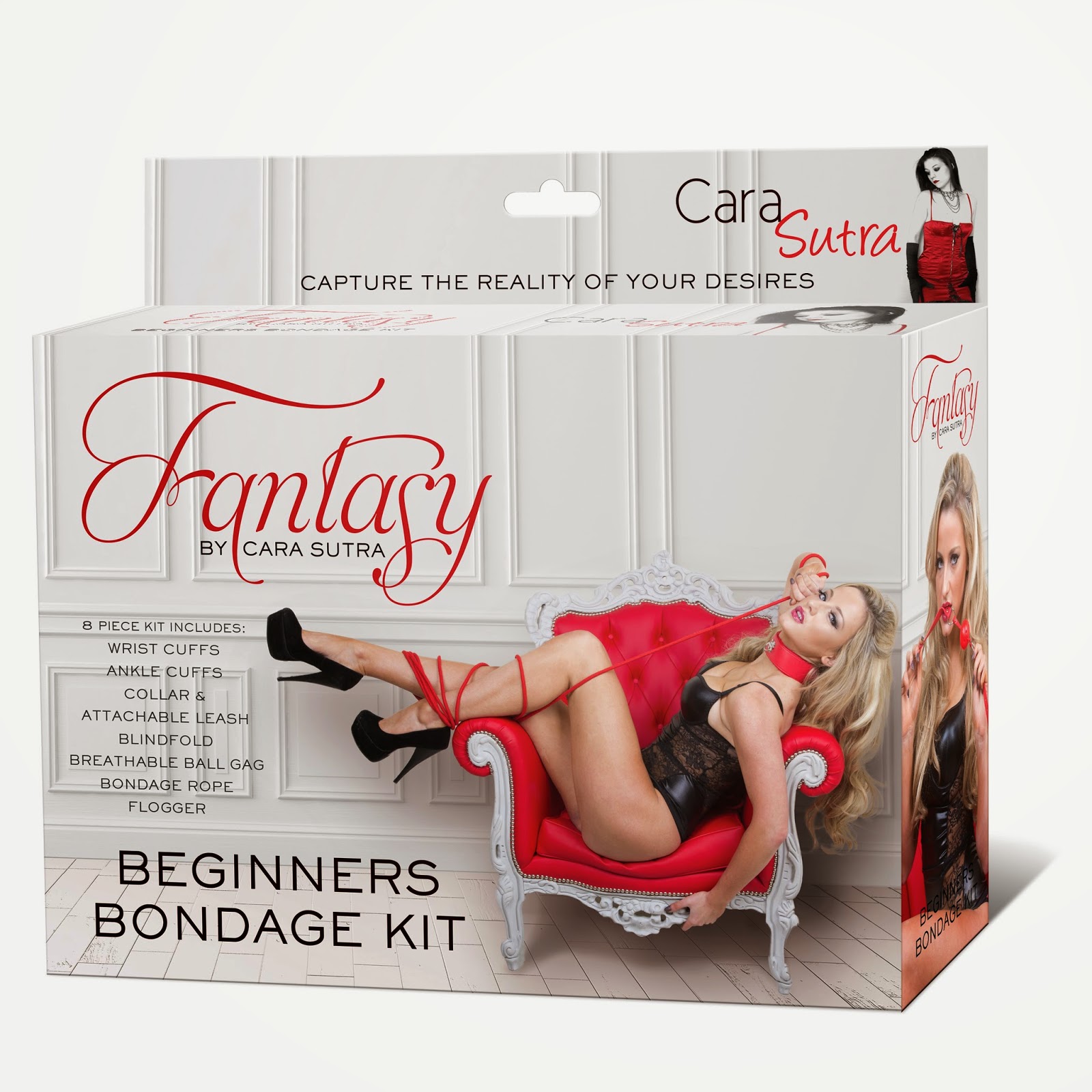 The Cara Sutra blog has become a brand in more recent months, with the creation of The Cara Sutra Collection Ltd, a company which begins its delivery of top quality fetish and adult products to the world with the Fantasy by Cara Sutra 8-piece bondage kit in black or red. As the Creative Director of The Cara Sutra Collection, this has taken up a lot of my time recently with the official launch party taking place and the associated press and marketing. I was also one of the speakers at Eroticon 2014, the foremost erotic writers conference.
Now, on with answering the actual questions!
What's your blog name/online handle and how did you come up with the idea?
My blog is entitled CaraSutra.co.uk and I am Cara Sutra. Obviously not my real name; in fact my birth name isn't even Cara! However, I was named Mistress Cara in the fetish scene, which was my entryway into the world of adult product reviews and blogging. I was named for the Mord'Sith Cara in Terry Goodkind's Sword of Truth series, in which I admired Denna and the other Mord'Sith warrior women.
As my blog writing evolved from a purely FemDom stance into other areas of sexuality and sex toy reviews, I chose the name Cara Sutra after much thought and consideration. Seemed apt, it was fortunately still available as a domain and has stood through the test of time and personal evolution.
Which country do you live in?
I live in Lincolnshire in the UK.
Approximately how long have you been sex blogging?
I have been keeping online journals of my FemDom adventures since autumn 2008, so in total I have been blogging for almost 6 years now. My CaraSutra.co.uk sex blog formed in spring 2010.
Why did you start a sex blog or reviewing sex toys?The world of BDSM and sex toys overlap in a number of areas, and I had a strong ongoing interest in sex and sexuality. A friend suggested I join Lovehoney's community forum, and from there I got to see how others were reviewing the sex toys they had and the process of being sent out items with the purpose of reviewing them. At the same time I saw no need to stop blogging my kinky or sexual escapades, so my personal style of blogging grew from that time onwards to include product reviews.
What's your favourite thing about blogging?
Getting free sex toys!
I'm joking, of course. My favourite thing about blogging is having a place I can call my own, to deliver crafted words about subjects I remain passionate about. Sex, kink and everything orgasmic. I'm passionate about writing, I'm passionate about sex – it makes sense to combine the two.
Do you use social media? If so, where can we find you?
Yes, you can find me at all hours of the day (thanks Buffer) in the following places:
Twitter
Facebook – profile & business page
Google Plus – profile & business page
Tumblr
Pinterest
LinkedIn
You can find the full list of Cara Sutra web spaces through my bit.ly bundle link here: http://bit.ly/Sc1al7
Do your friends know you're a sex blogger?
Yes pretty much everyone knows. The only people I reserve the information from are those for whom it might be awkward from their point of view, such as medical authorities, kids' teachers, that kind of thing. I reckon even the postman suspects something's going on, as if he delivers to the office (seperate from the main house) I tend to have a big pile of clearly visible sex toy boxes lying around behind me and bondage rope on my desk.
One of my favourite pastimes is to respond to chat up lines when on nights out by handing over my business card. This also worked on a poor young lad on the tills at Tesco. I'm considering starting a Pinterest board to store what their faces look like. Priceless.
Have you ever done anything specifically so you can blog about it afterwards?
Apart from using sex toys and products I've been sent for review, I blog about things that just happen to occur in the course of my sex life. I don't think, "ooh I will try out a new position or kink for the sole purpose of blogging it tomorrow".
I know I am very lucky in that I have a creative and imaginative partner, and we're both kinky and pretty oen about our sexual fantasies and preferences. If a person were to find it easier to expand upon their sex life by making their blog a motivational aspect, then I don't see a problem with this.
Do you take part in any blog memes? If so, which ones?
I do when I have the time. I've taken part in all the sexuality-themed ones I've found, at one time or another. These include Sinful Sunday, TMI Tuesday, Toy with me Tuesday, Wanton Wednesday which has evolved into Wicked Wednesday, Half Nekked Thursday and my own meme, Fetish Friday. I have heard of a Saturday meme but I like to take time at the weekends to spend with my family, as I work such long hours in the week.
I also take part in HedoVibes, the weekly sex toy review round up, and elust, the monthly round up of erotic and sex advice type posts.
Share with us a funny or interesting experience that's happened to you in the course of your blogging.
There are just so many different experiences it's really difficult to choose one. The most regular thing that happens is that people I've known for years ask me why suddenly everyone else in my life is calling me Cara, when it's not my real name.
Through my blogging I've been employed in full-time adult industry jobs, attended lots of industry events and made so many wonderful blogging community friends. I've blogged the start of relationships, the sex in those relationships and the end of relationships.
Most amusing recently was when I didn't have any standard ID with me, on a night out. Handing over my business card and having the bouncers accessing my site & gallery via the pub's wi-fi was pretty conclusive 18+ evidence.
Will you still be blogging in 5 years time?
If my fingers haven't fallen off!
If not already a professional blog: would you say you're looking to earn a living from blogging eventually, or will it remain a hobby?
I've turned mine from a hobby into a professional pursuit, so I draw a salary from being self-employed from my Cara Sutra brand (in whatever form) now.
Tell us about three other bloggers you admire, and why.
Gritty Woman – GW shows the determination and ambition in her blog and writing which has no doubt contributed to her chosen handle. For me, she really stands out in the product reviewing and sex blogging community as she has experience, opinions and sexual advice to communicate to others, and does this articulately and compassionately. There is an understanding of language and how to persuade an audience behind GW's words which gives the reader they are amongst friends. Non-judgemental, honest, snark-free and humble, GW is a breath of fresh air in the blogging community and is fast approaching professional blog level.
MollysDailyKiss – I am regularly envious of Molly's ability to communicate arousal and sexuality in whatever form she chooses – written, visual, community inspired, memes or otherwise. I admire her openness with sharing her sexual photographs with the internet, as a very self-conscious person myself. Quite proudly NOT a product reviewer, Molly falls strictly in the 'sex blogger' camp although she frequently makes bold moves into new territory, inspiring new and seasoned bloggers alike with her creative ideas. Close ties to the blogging community make her a popular leader in the genre and she makes me feel guilty for not spending enough time on other people's blogs!
Sophie Lizard – I'm fairly new to following Sophie's blog and on Twitter, which is where I pick up the links to her latest articles about copywriting and freelance professional writing. Her blog http://beafreelanceblogger.com/ has given me pause for thought on many occasions which is a great thing, because I don't think it's ever right to feel like you're compeltely 'doing it right' or that there's no ways for you to improve your blogging or writing. As a writer I am constantly evolving and I want to present the most professional and effective copy for my clients, and Sophie's articles challenge how I view my own work and help me to see what companies might be looking for – and what they definitely don't want. Much respect.
If you review sex toys, what are the top three toys you wish you could get your hands on next?
A Sybian. Not on loan, though – I want to own one. Or some other kind of fucking machine, at least. Maybe a Monkey Rocker.
The njoy Eleven. Because, well… look at it!
The latest Eroscillator. I've heard so many good things about it and don't have one yet. WHY IS THIS?
Who is your favourite adult shopping company, and why?
Oh now, I couldn't possibly be playing favourites! Let's just say there's a list of companies which have my complete trust, and a list which don't – both because of personal experiences and the experiences of close community friends.
Do you prefer blogging fictional erotica, real life sex anecdotes or factual based content such as reviews and advice guides?
I love to write about my personal sex experiences as I have creative licence to write as I wish. I'm not trying to persuade anyone of anything, nor am I simply stating what a product is like. I can be as rude and kinky as I want, and as a writer I enjoy turning my fingers to my art in a sexual and hopefully arousing way. Each sex blog post is my way of painting a picture of what happened in that particular moment. I wish I had more time to devote to this one avenue of writing, but I also have bills to pay!
Of course I love reviewing products and writing advice articles, but the personal sex blog as well as fictional erotica remain true loves for me.
You can find a complete list of FAQ on my website here. Thanks for featuring me at the all-encompassing and admirable Sex in Words site!