Welcome back to a special edition of Muse Mondays. It has been a while. It was a nice and refreshing change to write some erotica. Funnily, this story is more story and less smut than I am used to. But I still think it is pretty hot. Thanks for the inspiration Ninja Photo!
Caught It All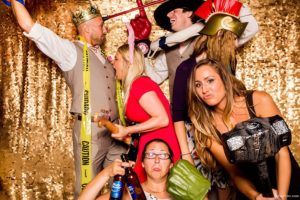 None of us want to be here. None of us want this event to happen. Our two friends are making the biggest mistake of their lives and we're here to, supposedly, celebrate their engagement and impending marriage. Such a mistake. q
"Put your game faces on, folks," reminded Tara. "We're going in."
Here we are, deep in the suburbs outside of Toronto, rolling into the side door of a banquet hall. Out front we saw guests of an actual wedding gathering around for photos. They looked happy. They looked satisfied. Todd had whispered "Our friends will never feel that way."
We all know it.
The guests of honour, David and Anika, are, for lack of a better word, sluts. But no, there is no better word at all. They are glorious, unrepentant sluts. Both have led legendary sex lives that have encompassed many fascinating people, including the four of us. And surely, when we walk through these thick doors, we'll see many of their other lovers who are probably thinking the exact same thing.
They'll never make it work.
For sure, we know that some glorious sluts can make committed relationships work. Of course they can. But David and Anika are different. They've lead such singular lives. Both travel constantly, sometimes for work, sometimes for fun. Their worlds have been set up to be as independent as possible. How can they possibly relate to each other and make the necessary compromises that marriages require?
We are afraid because we love them both.
My eye catches picture of the six of us from a photo company in London. I've had it stuck to my dashboard for years. Will things ever be that way again?
Milla sighed. "No more stalling folks…let's get in there."
***
While we may hold a collective doubt for the future, there was never any fear that this would be an absolutely kick ass party. Despite having to find the perfect venue in the 'burbs, Anika and David had gone all out. Top-notch DJ, great food and a bar with a beautiful variety of booze. There was even a Ninja Photo Booth like the one we'd all had fun in in Montreal. This one was big enough for groups. I thought back to the photos in and car. Tara and I gave each other a devious look, but then David's grandmother came to give us hugs and those thoughts evaporated. For the time being…
***
They both look beautiful and we know they are wonderful people. We all love them deeply. When Anika and David gave a tender speech at the end of dinner, the four of us held hands and looked from each other to them. Not a dry eye at our table. We just want them to be happy.
After the tender words, all maudlin thoughts were drowned by pulsing beats, downed drinks and more laughter than you could imagine. I noticed that people were continually gravitating to the photobooth. I hoped that I could get our group over there at some point. All six of us, of course. David and Anika were alternating through tables to chat with and thank attendees. Every once in a while you'd see one or the other out on the floor showing of those moves that had attracted all of us at one point or another. I know they both look as good today as they did when I was with each of them.
Their hard work at entertaining did not diminish through the night, even as guests began to bid goodnight. Our little group had decided to stay to the end, to talk with them both. It may not be the best time to do it, but it might be the last time we're all in the same place before the wedding. We spent a lot of time holding each other up for fear the talk went poorly.
Finally, the last guest, other than we four, gave them each hugs and kisses. Who knew David's grandmother could party so hard? They came over to us and we shared a group hug.
Anika, despite looking tired, was still excited to be with us and suggested we take a group photo in the booth. We looked between us and silently agreed to talk right after the shot. Chances are it won't happen after we open our mouths…
The photobooth is set with a shimmering silver backdrop—David and Anika's favourite decor. I saw David provide the weary looking photographer  some extra cash. We've probably gone past the contracted time, like the time we had so much fun in booth in Perth. It was lovely taking numerous shots with friends. Various different hug configurations and, of course, some goofy and silly photos as well. We were all laughing and having a great time.
Suddenly, David and Anika stepped away and stopped in front of us. They started to strip. The photographer kept shooting and we held a collective stunned silence.
"We know what you've been thinking," Anika started, as her dress slipped off her shoulders. Her beautiful, small breasts heaved as she sighed. "We know you think we're nuts."
Todd was about to object but David cut him off with a kiss. And then stood back.
"We're not. We know what we're doing," he assured, standing back to remove his pants. His erection was clear under his silver boxers.
"We're so afraid you'll hurt each other," Milla whispered. "We love you both so much."
Both were completely naked now, and holding each other. With one arm around each other's waist, they beckoned us. We converged in a mess or tears and "sorries" and even some laughs. They held us all and told us how they'd heard the whispers. It would have been easy for them to be angry, to be hurt by our doubts. But they weren't. They knew it came came from a place of love and care.
The photographer caught the whole scene. Including the moment when our group concern became group passion.
Milla was the first. She stepped away and undid her dress. As it slipped off her body, she beckoned to Anika. When they embraced, naked skin coming together, the entire mood shifted. Todd moved to them, clumsily kicking off his shoes. In an instant Tara and David also connected and I wanted one last chance. As Tara kissed her way down his body, I embraced David around the shoulders. He leaned back and we shared a deep kiss as Tara engulfed his cock with her lips. I pulled away just enough to whisper "You're sure?"
And my friend, my lover, my family…he whispered back "I am."
And the photographer caught it all.
I put my forehead against the back of his neck. Tara reach around past David's hips and unbuckled my belt. My pants fell away and she tugged my shorts down. As soon as my hard penis nestled between David's ass cheeks, I felt back at home…and relieved.
And incredibly turned on.
I pulled David's mouth back to mine and sucked his tongue into my mouth. Between him grinding and Tara's fierce blowjob, the tension was already building in my cock. And if the shivers and shakes of his body were any indication, David was definitely getting close to orgasming as well.
They showed us such appreciation, time of us to return the favour.
I pulled away and Tara seemed to catch my motivation right away. We moved David to the floor, lay him on his back and looked over to Todd and Milla. They were in the middle of something truly sexy and beautiful: Todd was licking Anika clitoris while Milla was behind her, licking her ass. She looked like she could barely stand, but they were holding her up. Todd caught out movement and figured it out. He gently pulled away and and stood up to give her a kiss. Milla did the same. All three kissed! And then they led Anika to lay beside David.
And the photographer caught it all.
You've heard of a daisy chain? Well, I think our little party just invented the ferris wheel. As David and Anika lay on their backs, the four of us rotated around them, pleasing different parts of their bodies in a wonderful circular pattern. They tried hard to get more involved, but we'd stop them. We wanted them to lay back and take everything in. We licked and loved them, we fingered and fucked and fondled them. We touched and titillated and teased them.
I happened to have David's cock deep in my throat when I could feel his body quake in the throes of near orgasm. I looked up and saw that Milla was riding his face, his tongue working her clit in a rapid pace. I could also see that David was holding Anika's hand. I melted. Right there, I melted. No more confirmation need. I reach up a free hand and put it on theirs.
Milla saw this and reached her's in too.
And then I saw Todd, who had his penis deep in Anika's cunt while at the same time massaging her vulva, switch hands so he too could join our clutch. No way he was going to stop her pleasure. I think he could tell that David was close and wanted to help Anika reach orgasm at the same time.
Fortunately, we still had Tara, and she knew what to do. Her hand hovered near ours and her mouth moved to Anika's hard nipple. With one bite and suck, Tara pushed Anika's body over the edge. I took that instant to make the moment for David too. I swirled my tongue around his head and then sucked nice and hard. His back arched at the same time as Anika's. They moaned out their climaxes just as Tara's hand touched the rest of ours. We helped their bodies move through that intense pleasure and then, as their orgasms subsided, held them close.
Our hands stayed together for a long time.
And the photographer caught it all.
This story has been sponsored by Ninja Photo!