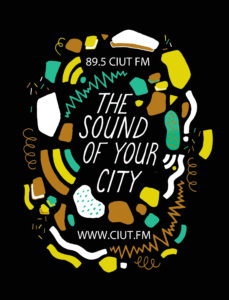 Sex City is proud to support CIUT—our gracious hosts on community radio—in The Sound of Your City Membership Drive on TUESDAY NOVEMBER 15!
We'll be announcing some special guests who will be coming into the studio that night to tell you all about the worlds of sex, sexuality and gender and how we love sharing their stories on community radio.
Become a member now! And remember, Sex City is not just about Toronto. Our "city" is the world! We feature guests from all over this sexy globe.
Thank you for your support!