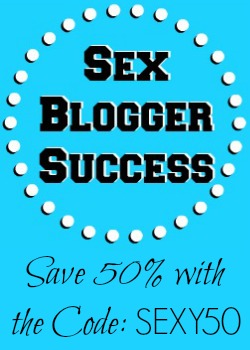 I'm happy to help promote Sex Blogger Success: 10 Weeks to a Money-Making Blog—a new program put out by Rori of Between My Sheets. Without a doubt, her sex blog is one of the most successful out there, so it makes perfect sense to take some advice and learn from a master!
A lot of us sex blog for fun…but maybe you can turn that fun into profit…and maybe you too can turn your blog into your full-time job! Check out all the great content you're going to be introduced to that just might change your blogging life.
Sign up for this 10-module course using promo code SEXY50 to save 50% off the regular registration price! That's a great deal for all the information you're going to receive!
And remember, if you're not completely satisfied, Rori offers a 30-day money back guarantee!
Here's to many more, great sex blogs and the success we deserve!