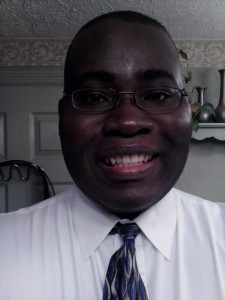 Do you tell your sexy secrets? Do you want people to know what you get up to? Would you ever write a story about them? After interviewing fantastic writer/editor Shane Allison on Sex City this past summer, I knew I'd like to learn more about his projects, and shortly thereafter Men on the Make (Cleis Press) showed up on my doorstep. This amazing collection of "true gay sex confessions" is both telling and titillating so I knew I had to continue this conversation with Shane.
What was the first sexy/dirty/smutty thing you ever committed to paper?
I wrote poems for a long time before I started writing fiction, so a lot of my poetry is quite erotic in nature. I didn't start writing fiction again until 2001. I hadn't written a story since a creative writing class I took during my sophomore year in college. I was home during the summer of 2001, was literally lying in bed with my notebook and began to write prose again after eight years. The story is about two men who get it on in a bathroom during their days in college. "The Torsos of Angels" I called it. Going from erotic poetry to erotic prose felt like it made since. That year I had only penned five erotic stories. I sold "The Torsos of Angels" to a queer lit site called Velvet Mafia. The rest is history. I felt I had run out of gas with poetry and took to writing fiction, so here I am.
In Men on the Make, did you expect *such* a level of honesty?
Candidness was what I expected and I got it. Reading fiction is one thing, but something comes over you when the work is deemed true in nature. You feel more connected to it in a way. One human being telling his/her story to another, and you're able to identify with that human condition on all sorts of levels. The idea of that is why I wanted to do this anthology. I like the idea of readers reading the stories from Men on the Make and thinking, I've never done that before, but maybe I should? A very hmmm moment.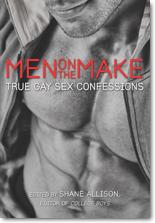 Are you one of those people who others naturally tell secrets to?
I've always been a pretty easy guy to talk to. I don't judge.
Did any of these stories truly surprise you?
I wouldn't say so much surprised, but intrigued me.
Can you share the secret of what you're working on next?
I'm finishing up my third novel. The first two I've sold to Strebor books. I also continue to write short stories to keep the creative muscles in shape. Writing a lengthy novel is time consuming for sure, so I find that I usually need a break from it, so I go back and forth. Ihave so many ideas for future novels.  I just make notes in the meantime until I have the time to get to larger things.