Easier Than You Think: Talking to your kids about bodies, relationships and sexuality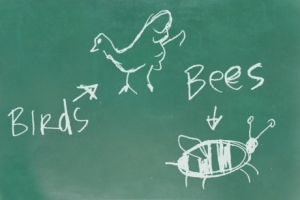 Date: Thursday September 18, 2014
Time : 7:00 pm to 9:30 pm
Good for Her
175 Harbord St., Toronto
Price : $33.00
Children have a lot of questions: "Where do babies come from?" "What makes boys and girls different?", "Why do people kiss?". Answering them and sharing your values may seem scary but it all takes is a little know-how and practice.
Join sex educator and mom, Nadine Thornhill for a fun, fact-filled workshop that gives you the tools you need to make it easy to talk with your 3-8 year-olds. You will learn what kids of that age need to know, when and how to have the conversation and what to do when their questions catch you completely off guard!
By the end of this workshop you'll be able to have "the talk"…without anyone blushing!
This workshop is open to people of all genders, sexual orientations, family and relationship structures.