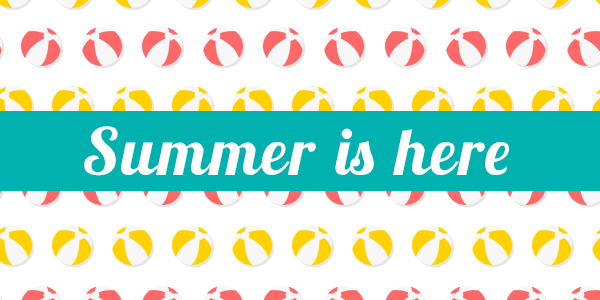 Summer is in Full Swing
Events this week at Oasis
Say it loud & proud…it's Pride Weekend!
Welcome 2014 World Pride!
Oasis Aqualouge is proud to announce that we're a part of Pride festivities every year.
Oasis Aqualounge believes in the freedom of adults to express their sexuality. We were founded as a club for women and their partners to have a safe space where they could nourish their sexual selves; where they would be accepted and supported as they explore their sexuality and preferences. We are proud to be joining the world in setting an example against discrimination based on sexual orientation. That's why we support pride and like to show our rainbow colours!
In celebration of World Pride, Oasis Aqualounge is allowed to serve alcohol until 4:00amfrom Thursday June 26-Sunday June 29 (club hours on those days 11:00 am-5:00 am).
Disco Glow
Oasis Blog
Get down and boogie…and glow! Guests loved this "Disco" themed version of the popular Oasis event Glow. Hostess with the mostess Fionna Flauntit decorated nearly every square of the club with black light and other glowing decor. Along the main bar had a platter filled with tons of glow bracelets/necklaces and other fun accessories for guests to use…
Click here for full blog & photos
Weekend Highlights
Babes, Beats & BBQ
Saturday June 28
Join us for 'Babes, Beats and BBQ' in celebration of Pride/Dyke March on Saturday June 28th. Hosted by Miss F and featuring special guest DJ NIX. DJ NIX spins the sexiest hip hop/R&B/ and house to keep you winding, grinding, and dripping with sweat!
Cis women/trans-identified people $20, male/female couples $80, solo cis men must be accompanied by a female/female-identified companion. *Cis refers to a person whose biological sex matches their gender identity.
Oasis Aqualounge will be open from 11:00am-5:00am.
Daytime pool party will be from 3:00pm-8:00pm.
Oasis Pride Party
Saturday June 28
9pm
Celebrate Pride! Wear rainbow colours, best costume wins a fantastic prize. Enjoy our outdoor pool, indoor hot tub and play floors. Club open 11:00 am-5:00 am. Couples (M/F) $80, women $20.
Staycation Sunday & Pansexual Party "Through the Looking Glass"
Sunday June 29
Daytime: Staycation Sunday
Staycation Sunday World Pride Edition! Make Oasis your destination before and after the World Pride Parade. We open at 11:00 am, enjoy a swim, drink and rest before heading two blocks to the parade.The Parade starts at 1:00 pm but won't reach College (Carlton) until about 1:30 pm. After the parade make your way back to the club to keep the party going. Don't forget to wear your rainbow colours!
As always, Oasis offers a beautiful outdoor pool in a private court yard where you can swim, sip a cocktail and soak up some rays. The indoor hot tub, sauna and upper floor themed play rooms are available for even more indulgence. Couples and women only please. Club open 11:00 am-5:00 am. Couples $50, ladies $20.
*Please note at 8:00 pm gender free pricing will be in effect ($30 per person, includes lockers, towels, entertainment, etc.) as our evening event "Through The Looking Glass" begins.
Evening: Pansexual Party "Through The Looking Glass"
On Sunday June 29th, Oasis Aqualounge will be hosting a
Pansexua
l Party in celebration of the World Pride March in downtown Toronto!
Hosted by Esther DeVille and the fabulous T-girl model Blair Ryder, this event will pay homage to 'Alice in Wonderland!' Performers from across the LGBTQ+ community will delight and amaze you with their skills!
Entertainment will include Boylesque hottie Kage Wolfe and a duet performance by Ben Douver and Archer Bach.
All genders/identities and orientations are welcome at one gender free price of $30 per person which includes entertainment, spa facilities and use of fresh towels.
The Pansexual Event begin at 8:00 pm. Come one, come all and enter a world where nothing is as it appears!
Weekly Favourites & More
Your Week at a Glance:
Tuesday June 24 -Suits & Nudes
Wednesday June 25 -Hot Springs featuring The Right Approach
Thursday June 26 -Double Your Pleasure
Friday June 27 -Spectator Sex
Saturday June 28 -Babes, Beats & BBQ/Oasis Pride Party
Sunday June 29 -Staycation Sunday/Pansexual Party "Through The Looking Glass"
Post Pride Weekend:
Monday June 30 -Sass After Class featuring live music by Babystomper
Perfect for Couples, Single Gentlemen & Ladies!
Hot Springs featuring The Right Approach
Wednesday June 26
Toronto's hottest hump day! Join us every Wednesday for Hot Springs at Oasis Aqualounge.
Weekly features: DJ Ella Vation spins the sexiest tunes from 10:00 pm until late! Massage available in the evenings $1/minute (suggested time: 20 minutes). DM (Dungeon Monitor) available 7:00 pm to 1:00 am in the dungeon.
The Right Approach 10:00 pm in the Oasis dungeon:
The Right Approach to Attracting Women and Bathhouse Etiquette is a monthly workshop that will occur on the fourth Wednesday of every month during Hot Springs at Oasis Aqualounge. Join us in the dungeon at 10:00pm for sexy icebreakers and entertaining skits on the right approach to meeting women at Oasis Aqualounge and policies of the club.
Hosted by Miss F and the friendly and alluring staff at Oasis Aqualounge, The Right Approach hopes to provide some guidance in terms of meeting new people, negotiating sexual activity and the chance to interact with others in a friendly, non-judgmental environment. We are excited to provide some tools that could help in the exploration of the lifestyle and instruct newcomers on the best way to conduct themselves in this sexually charged atmosphere.
The workshop will be begin at 10:00pm and is free to attend with admission into the club.
Single gentlemen and couples $50, always free for single women. Oasis Aqualounge/Hot Springs is open from 11:00 am-3:00 am. Wristbands given at pay station allow in and out privileges. *Single men must be chaperoned by another female or couple in order to visit the third floor playrooms. Everyone has accessibility to the spa facilities, main floor, dungeon and outdoor pool.
Perfect for Couples & Ladies!
Double Your Pleasure
Thursday June 26
Couples double your fun this Thursday and bring along a second lady for free. Enjoy our spa facilities or mix and mingle upstairs in our various play rooms.
Club open 11:00 am-5:00 am. Couples $80, second lady free. Solo ladies attending club $20.
Spectator Sex
Friday June 27
Last Friday of every month! Watch volunteer couples perform for your viewing pleasure! Are you an exhibitionist? Talk to us about performing in front of a appreciative audience. Couples and Women only. Club open 11:00 am-5:00 am.
Post Pride Weekend
Sass After Class featuring Live Music by Babystomper
Monday June 30
Sass After Class is an event for students to come and enjoy Oasis Aqualounge at a more wallet friendly rate. Come out and relax by the pool, spin on the poles, or swing in the dungeon.
Tonight's feature: Live musical performance by Babystomper! Check out this fantastic band on the main floor of Oasis Aqualounge. Performance starts at 10:00pm. There will be two sets on the main floor so don't miss out on some wicked live entertainment!
This feature will be free with admission into Oasis Aqualounge/Sass After Class.
Women $5, men 35 and under with student ID $20, men 35 and under without ID $50. Age limit: 35 years and under.
Tonight's Hot Ticket
Perfect for Single Gentlemen, Couples & Ladies!
Suits & Nudes
Tuesday June 24
Suits and Nudes returns to Oasis Aqualounge as a bi-monthly event on Tuesday June 24th, hosted by the efficient and sexy Oasis Secretary. This decadent event is dedicated to women who enjoy being fully nude in the presence of dapper gentlemen. Exceptions are given to accessories, hats, body jewelry, stay ups, glamorous jewelry, and heels/boots. Nude women will join the company of gentlemen dressed in a matching two or three piece suit. A sophisticated event for those that love to dress up and look handsome. Think modern Mad Men!
Agenda:
7:00pm-8:00pm: Women's Only Hour: 'Women and Whiskey' Tasting Seminar at 7:30pm
9:30pm: Whisky Tasting Seminar for all
*Special feature:
Ladies and couples – book a 15 minute erotic photo shoot during the event and take your 5 favorite photos home with you that evening for only $35.00 (CD will be provided). Oasis provides the beautiful backdrop for some amazing photos and our husband/wife photographer team will make great posing suggestions. What a great gift for yourself or that someone special!
To book your time, email the photographer directly at swinglesmingle@gmail.com
Men: Looking to outfit yourself for this special night?
Visit our Suits and Nudes sponsor, Kingpins Hideaway, a vintage men's clothing shop in downtown Toronto. Kingpin owner Jonathan writes a blog about dressing to impress. Click the logo to read it.
Men $50, couples $50, women free. *Strict dress code enforced for men and women.
www.oasisaqualounge.com
416-599-7665
Friend us on Facebook
Tweet with Twitter