Do you know e[lust]? You should! I don't have any word in this edition (reprinted below), but I hope you enjoy the many great pieces included. And subscribe! And submit to future editions!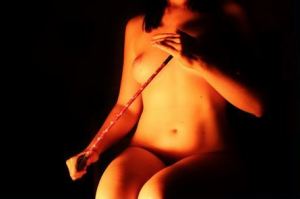 Photo courtesy of Sex with Rose
Welcome to e[lust] – The only place where the smartest and hottest sex bloggers are featured under one roof every month. Whether you're looking for sex journalism, erotic writing, relationship advice or kinky discussions it'll be here at e[lust]. Want to be included in e[lust] #56? Start with the rules, come back March 1st to submit something and subscribe to the RSS feed for updates!
~ This Month's Top Three Posts ~
Why I Post Nude Photos (and blog about sex)Discovering Myself Through My Strap-OnSex Toy Shaming and Bigoted Wise Cracks, FTW!
~ Featured Post (Molly's Picks) ~
Aftercare and BDSM PlayTwo worlds
~ Readers Choice from Sexbytes ~
*You really should consider adding your popular posts here too*
All blogs that have a submission in this edition must re-post this digest from tip-to-toe on their blogs within 7 days. Re-posting the photo is optional and the use of the "read more…" tag is allowable after this point. Thank you, and enjoy!
Erotic Fiction
Come AgainUndilutedShudderTattooAnd When I Take You…..Ride on the Night busSuperotica Valentine – Day 1The spelling lesson
Thoughts & Advice on Sex & Relationships
Please let me just say "no."5 Easy Mistakes to Make While FlirtingSexyLittleIdeas – The Woman in the Dark AlleyComparisonsTreasured PropertySupporting Love and FreedomPredicting My Own FutureLet's Go Down AgainHow to eat my pussy10 (non-sexual) ways to be intimate with yourPermission to be Human: Granted.Squirting: What Science Says
Erotic Non-Fiction
Date with V. (N. Likes)LusciousSaving Movie NightWicked Wednesday: NervousThe PainterStolen Moments Turn Into Treasured MemoriesThe Art of the Blow Job and DeepthroatStun Guns & HappinessFatal's First Time (with a Hitachi)First SessionProbation Officer #145: Bowre of blisse 9Trust Games
Blogging
you will ask Me to fuck your assFish & ChipsThis is not an invitationMen I Have KnownMy Storyyy (Trigger Warning)
Thoughts & Advice on Kink & Fetish
More Than Whips and ChainsBeing shouted at: kink or abuse?Explaining violence and sexAwww Yeah – Targeted Marketing!Grass is always greener – swingingLazy Dog Sex Position
Sex News,Opinion, Interviews, Politics & Humor
Valentine's Day Sex Toy SelectionsDiscovering My SexualityPathologizing Male Aggression
Poetry